Professional Residential Oil Delivery in Eastern PA
Do you use heating oil to power your furnace, boiler, or water heater in the Greater Tamaqua area? If so, trust Hollenbach Home Comfort Services with the reliable delivery of your home heating oil tank refills. We offer a budget plan, online bill pay, and customizable delivery options to make this service as convenient as possible. We're proud to provide outstanding fuel delivery and heating services at an affordable price that will give you great value for your home comfort budget.
The Benefits of Using Home Heating Oil in PA
Heating oil is a safe, efficient, and durable heating source, making it a favorite among Schuylkill, Carbon, and Lehigh County residents. Among benefits like energy efficiency, safe operation, and affordable pricing, heating oil is more environmentally friendly than ever before. High-efficiency systems can help make your heating oil go the distance and keep your home comfortable.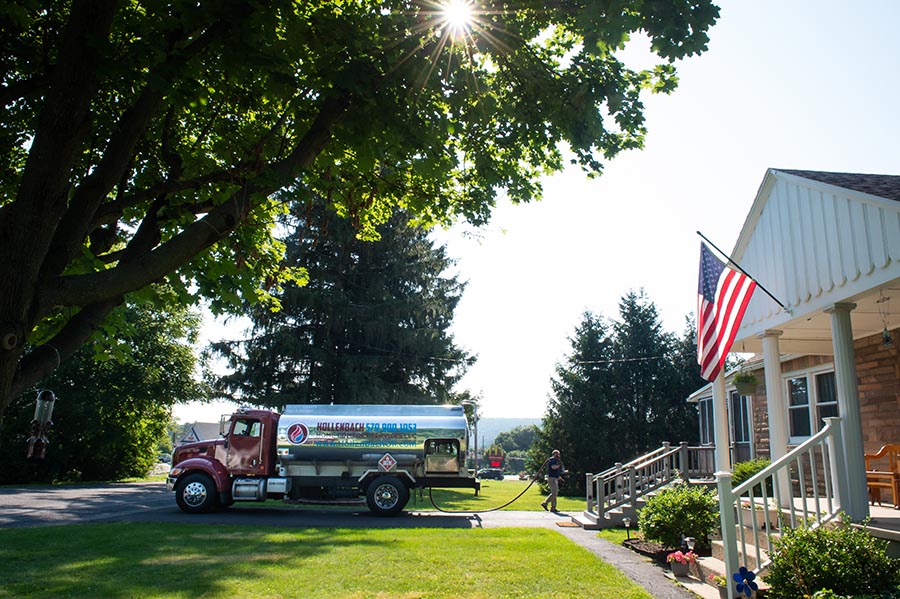 Important Information About Will-Call Heating Oil Delivery
Many customers prefer to manage their own fuel delivery schedule rather than enroll in our automatic delivery program. If you find yourself in this category, please familiarize yourself with the following details:
Place a refill request online when your tank is ¼ full to help ensure you do not run out of fuel.
Heating oil deliveries are made during regular business hours.
Emergency oil delivery is available outside of business hours for an additional fee.
FILL YOUR TANK
---
Simplify Your Routine with Automatic Oil Delivery
If you want to take the hassle out of home heating and enroll in our automatic delivery program, we're pleased to put you on a no-extra-cost automatic delivery schedule. Find more information by clicking the button below.
AUTOMATIC OIL DELIVERY