Reliable Commercial Oil Delivery in Eastern Pennsylvania
Hollenbach Home Comfort Services serves organizations of all sizes by delivering high-quality heating oil to our commercial customers in Greater Tamaqua. Our professional and friendly staff is here to answer your questions, work through challenges, and deliver your heating oil before you need it. We offer both automatic and will-call delivery, so you can make the best delivery decision for your business's needs. Our budget plan and online payment options can help to lessen your financial stress, and we even offer 24/7 emergency service to existing customers.
GET OIL DELIVERED
---
What You Should Know About Will-Call Heating Oil Delivery
Many of our commercial customers prefer to manage their own fuel delivery schedule rather than enroll in our automatic delivery program. If this sounds like you, please familiarize yourself with the following details:
Place a refill request online when your tank is ¼ full to help ensure you do not run out of fuel.
Heating oil deliveries are made during regular business hours.
Emergency oil delivery is available outside of business hours for an additional fee.
Commercial businesses and nonprofits get a different rate for heating oil. Call us at (570) 900-1053 before placing an order to get today's price.
FILL YOUR TANK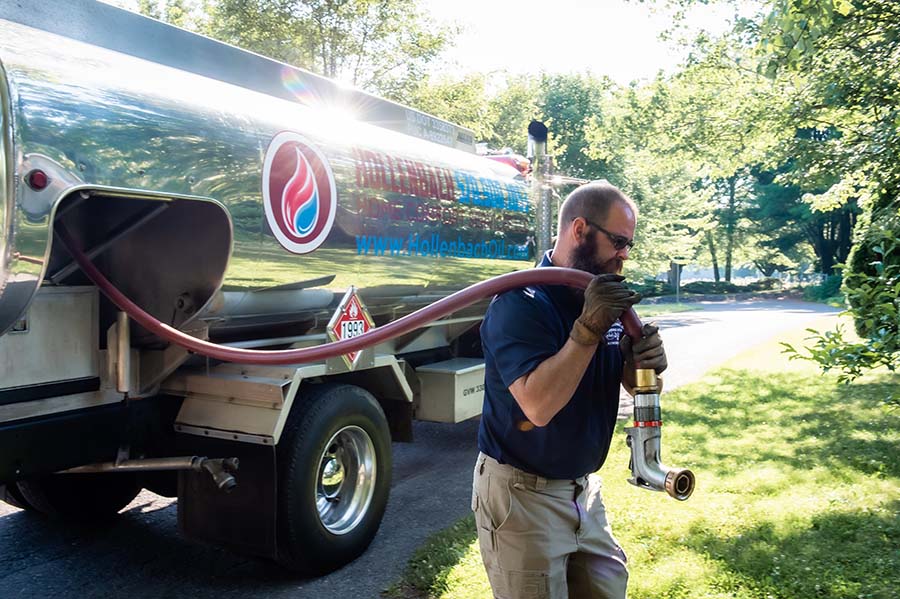 ---
Stress Less with Automatic Oil Delivery
We're pleased to offer a no-extra-cost automatic delivery service to our commercial customers. If you want to take the hassle out of heating your business and enroll in our automatic delivery program, you can find more information by clicking the button below.
AUTOMATIC OIL DELIVERY