Affordable Oil Tank Installations in Greater Tamaqua
If you think it's time to replace your oil tank, you've come to the right place! Taking care of your
Eastern Pennsylvania
oil tank should always be a priority since your heating system won't run without it. Additionally, any amount of oil leakage from an old or damaged tank has the potential to become a financial and environmental disaster. That's why Hollenbach Home Comfort Services partners with
Jay Hollenbach Jr. Plumbing and Heating
to bring you affordable, convenient oil tank installations. Keep reading to learn the common signs that it's time to replace your existing oil tank.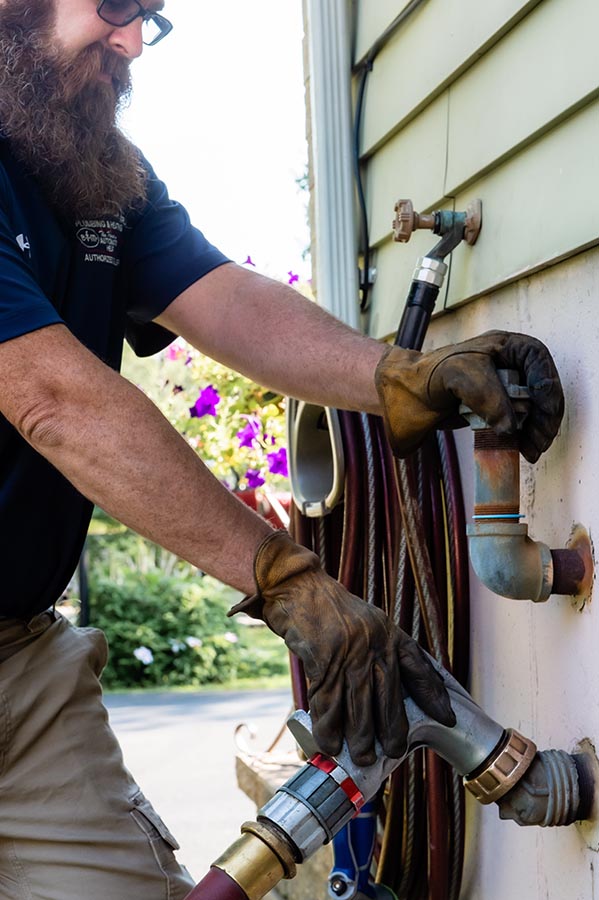 Signs You May Need a Heating Oil Tank Replacement
Oil tanks are built to last a long time, with some tanks standing strong for as long as 30 years. While this kind of longevity is great to have, it can also mean that checking on your oil tank's health is not on your to-do list. Here are some key signs that your oil tank may need to be replaced:
Rust and wet spots—When your oil tank runs low, condensation can form inside of it, which can lead to rust and corrosion on the inside of your tank. Unfortunately, you most likely won't notice this until your tank is leaking.
Leaks—In general, leaks from an oil tank are easy to spot. Look for any wet spots or puddles around your tank and along the piping—if you notice a persistent odor of heating oil, that's also a sign you may have a leak.
Weak or unstable legs—Often, the overall condition of your tank can be measured by the legs that support it. If your oil tank's legs are wobbling or otherwise unsecured, it may be time for a replacement.
Poor oil efficiency—If you've noticed an uptick in your oil usage, it could be a sign that your tank is getting old and losing oil.
Sheer age—Many indoor oil tanks can last up to 30 years, but that doesn't mean you won't need a replacement sooner than that.
Are you ready to schedule your oil tank installation? Reach out to Jay Hollenbach Jr. Plumbing and Heating now to book your service.