24/7 Emergency Service for Our Greater Tamaqua Customers
At Hollenbach Home Comfort Services, when we say we're invested in your home comfort, we mean it—after all, it's right in our name. That means our dedication to the comfort of our customers in parts of Schuylkill, Carbon, and Lehigh Counties goes beyond fuel delivery; we'll always go the extra mile for you. To that end, we provide 24-hour emergency oil burner service to our customers 365 days a year through our sister company, Jay Hollenbach Jr. Plumbing and Heating.
If you find yourself without heat, we recommend you consult our No Heat Checklist below to see if you can safely solve the problem before calling, saving you the cost of a service call. If you follow the steps on the checklist and still require emergency service, please call us at (570) 668-1428.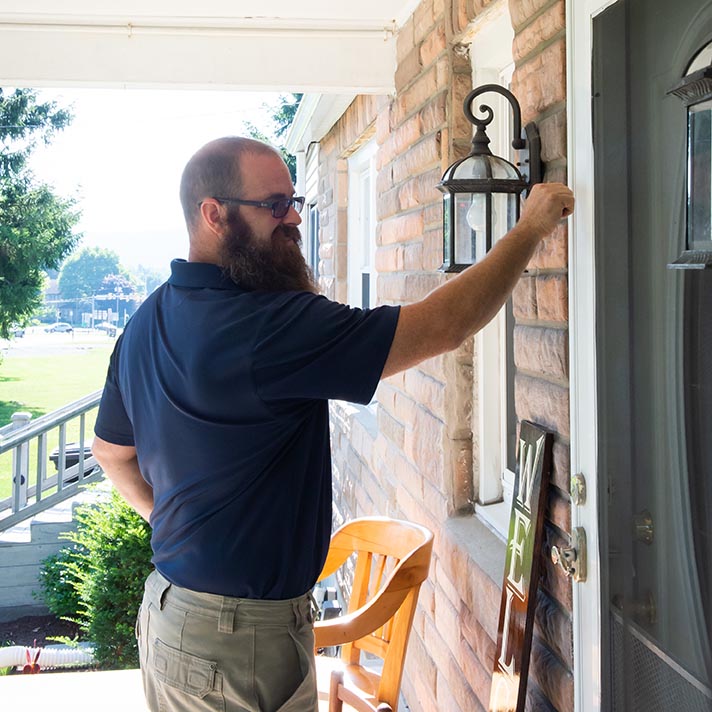 ---
No-Heat Checklist for Heating Oil Customers
Check your fuel tank. Check to make sure you have fuel in your oil tank. Also, make sure that your fuel oil tank gauge is working properly. If you have run out of oil, call Hollenbach Home Comfort Services right away at (570) 900-1053.
Check your thermostats. Check that all the thermostats in your home are turned up and switched to the ON or HEAT position. If your thermostat is battery-operated, try replacing them with fresh batteries.
Check the emergency switch.

Go to your heating system and ensure the emergency switch is on. Typically, an emergency switch can be found at the top of the basement stairs and on the burner itself.

Check the circuit breaker. Check the circuit breaker in your home, confirming the breaker associated with your heating system is on.
Push the reset button – ONCE ONLY! If your heating system fails to start, press the reset button on the system ONE TIME ONLY.
Call for service. If none of the above steps help to restore heat in your home, call Jay Hollenbach Jr. Plumbing and Heating at (570) 668-1428, and we will dispatch one of our service technicians to help solve your problem.