Plumbing & Heating Services in Schuylkill, Carbon & Lehigh Counties
Jay Hollenbach Jr. Plumbing and Heating is proud to partner with Hollenbach Home Comfort Services to bring dependable, professional plumbing services to the Greater Tamaqua area. We pride ourselves on high-quality workmanship, and we're committed to establishing successful and ongoing home comfort relationships with our customers. Our goal as a company is to ensure you are completely satisfied with our licensed work, whether it be plumbing or heating.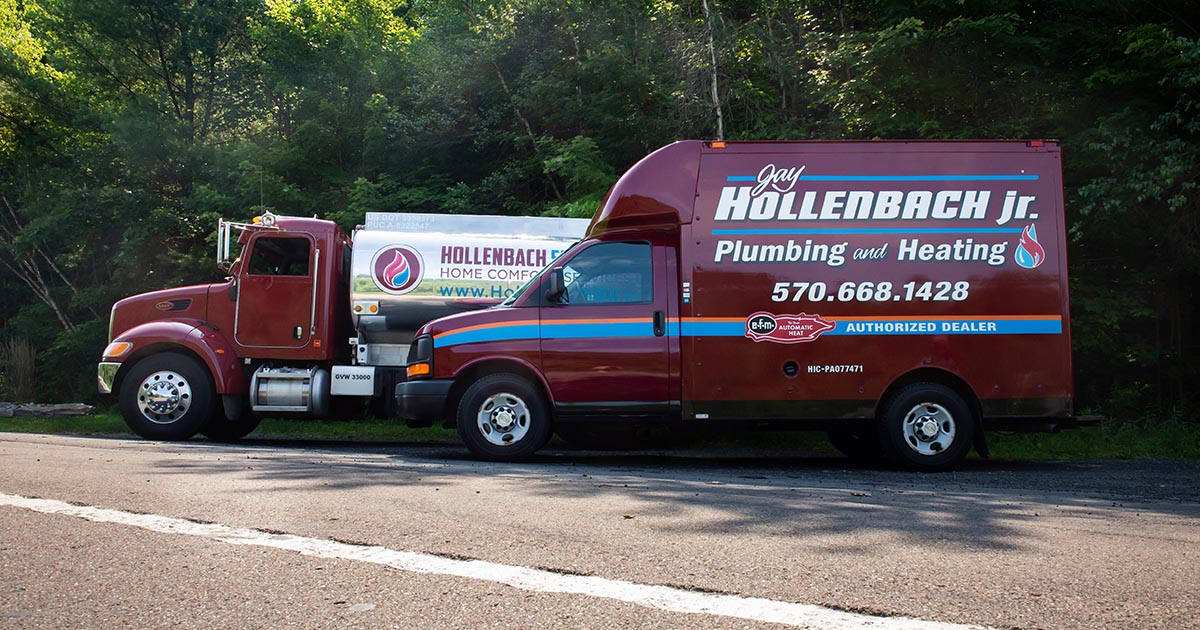 ---
Affordable Plumbing Options for Your Eastern PA Home
Do you need annual maintenance for your furnace, boiler, or oil burner, a new oil tank installation, or water heater installation or maintenance? We can do it all, but our services don't stop at heating-related jobs; we also offer drain cleaning, remodeling, and re-piping of existing plumbing. Take a closer look at some of our other services:
Drain Cleaning
If your drain is stopped up or running slowly, we're here to help you get things running smoothly again. No matter how big or small the job, we're happy to provide a thorough drain cleaning at an affordable price.
Home Remodeling
Before you build your new house or start any renovation of your existing home, please remember that talking to a plumbing expert can make things a lot easier down the road. We can provide plumbing for your bathroom, kitchen, new construction, or home renovation.
Re-Piping
Do you need your existing piping in your kitchen, bathroom, or other area of your home replaced or rerouted? We can do that, too!
Ready to get started on your next plumbing project? Call us at (570) 668-1428 for a free estimate!