If you're a customer who prefers to watch the fuel level of your oil storage tank, that's no problem for Hollenbach Home Comfort Services. Will-Call Delivery is available for your Greater Tamaqua area home, but keep a few important things in mind:
You need to keep track of your oil tank level and order heating oil online.
A good rule of thumb is to call when the level of your tank reads about 1/3 to 1/4 full.
We would encourage 24-hour notice for a heating oil delivery request. We suggest giving us even more notice if there is a storm coming or our area is locked in a long cold spell.
Base oil price starts at 100 gallons. Delivery under 100 gallons incurs a delivery fee.
After-hours emergency oil deliveries will incur an additional fee.
Hollenbach Home Comfort Services will not be responsible for your tank running dry if you do not provide enough notice for a heating fuel delivery. In some cases, we can make a same-day Tamaqua, PA area heating oil delivery if you have a run-out or are close to running out. Extra charges may apply.
Ready to place a Will-Call Delivery order with us? Get in touch with us today!
ORDER A WILL-CALL OIL DELIVERY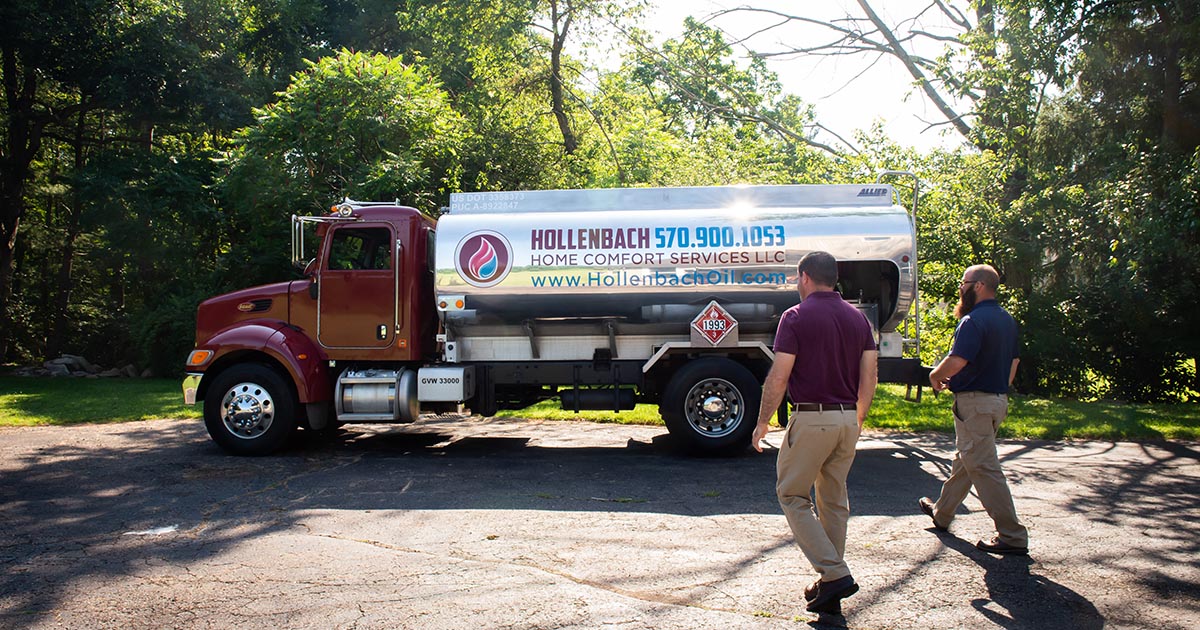 Want Even More Convenience? Enroll in Automatic Delivery
Hollenbach Home Comfort Services is pleased to offer FREE Automatic Delivery to our customers, ensuring your home heating is convenient and efficient. We utilize a computerized Degree Day system to predict how much heating fuel you'll use, and we deliver fuel automatically when you need it. To learn more about our Automatic Delivery service, visit our Automatic Delivery page.